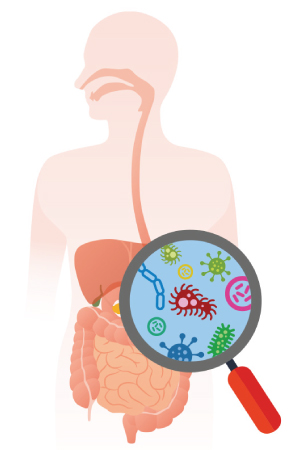 Human Microbiome

plays a critical role in maintaining our 

Health & Longevity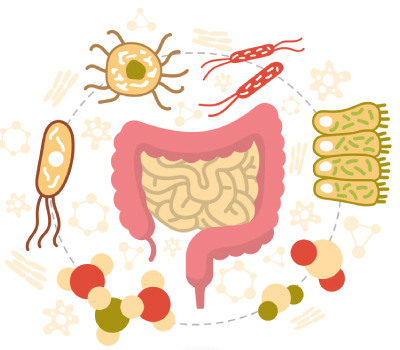 Health Tip
Gut microbiome are in constant communication with our body's cells; to the point that our intestinal flora is said to be our second brain
Health Tip
Microbiome and Immune System's cross-talk during early life stages can shape the proper development of immune system. And impairment to this process can leads to several immune disorders later in life ,Among the human microbes, gut microbiome is the major one, which has far-reaching impact on human health.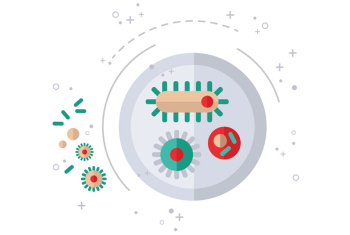 Gut Microbiome comprises of 100 trillion microbes and contains over 3 million microbial genes modulating human genome.

Over 1,000 species of bacteria have been catalogued from gut flora and can weighup to 2 kg!
Human Microbiome Functions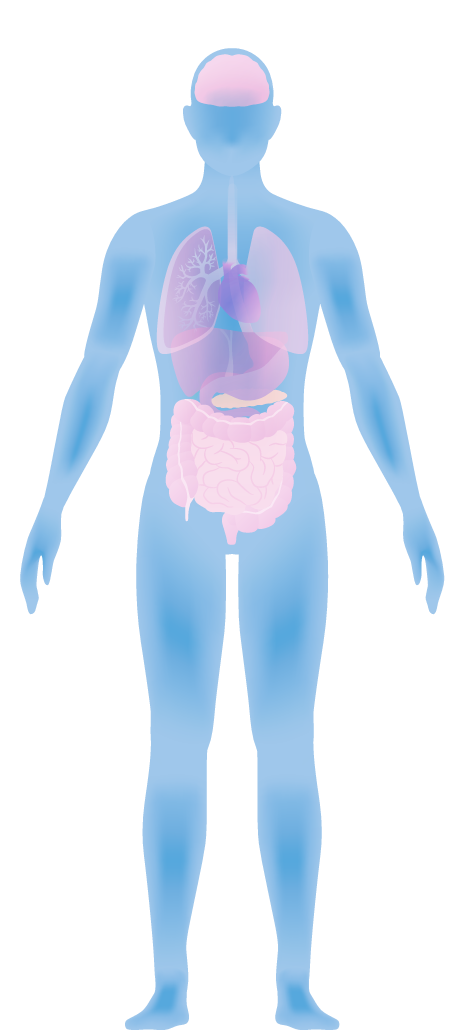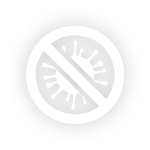 IMMUNE FUNCTIONS
Proper maturation and maintenance of immune tissues

Control and maintain immune homeostasis

Produces immune-molecules such as butyric acid, antimicrobial peptides, key signaling molecules, natural antibiotics

Prevents the growth of disease-causing pathogenic bacteria

ANTI-INFLAMMATORY FUNCTIONS
Enhance the gut barrier function to reduce "leaky gut-mediated inflammation"

Produces anti-inflammatory molecules

Reduces endotoxin mediated chronic inflammation

Enhances skin barrier function to reduce dermatological allergic diseases

METABOLIC FUNCTIONS
Regulates energy balance by harvest & expenditure from diet

Controls appetite & satiety

Increases insulin sensitivity, controls adiposity & optimum maintenance of body weight

Proper cholesterol metabolism for cardiovascular health

Helps liver to metabolize & detoxify drugs (e.g. opoiods, NSAIDs)

DIGESTIVE FUNCTIONS
Enhances digestion by producing enzymes, vitamins & growth factors

Produces gut hormones, & balances intestinal pH

Control the gut motility & proper colonic tone for bowel movement

LONGEVITY & HEALTHY AGING FUNCTIONS
Produces longevity enhancing metabolites from diet such as  Urolithins, Quercetins etc

Produces anti-cancer metabolites from natural compounds

Regulates & balances key endocrine hormones

BRAIN FUNCTIONS
Gut-brain axis modulates behaviors –mood, emotion, stress response,appetite, addiction

Microbiome regulates tryptophan metabolism and the serotonergic system

Gut microbiota has important function in visceral sensitivity & perception

Produces neuroactive & cognitive enhancing metabolites

Regulates circadian rhythm & proper sleep pattern
Our gut microbiome evolves from birth to a mature homeostatic
core microbiome modulating several beneficial functions. Any
disturbances is called dysbiosis which canalter the normal balance.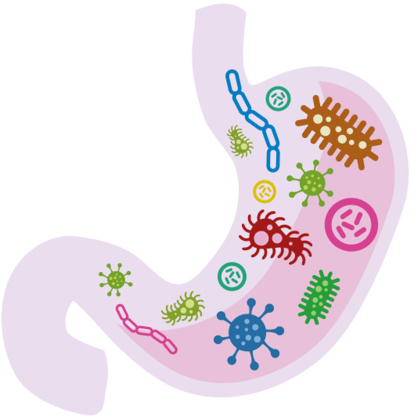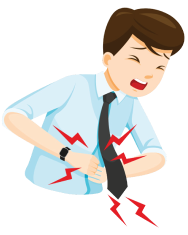 Dysbiosis of the gut microbiome is caused
by the imbalance between the commensal and
pathogenic microbiomes.
Today,dysbiosis has been linked with several disease Conditions such as autoimmune,


digestive,metabolic and other

chronic inflammatory diseases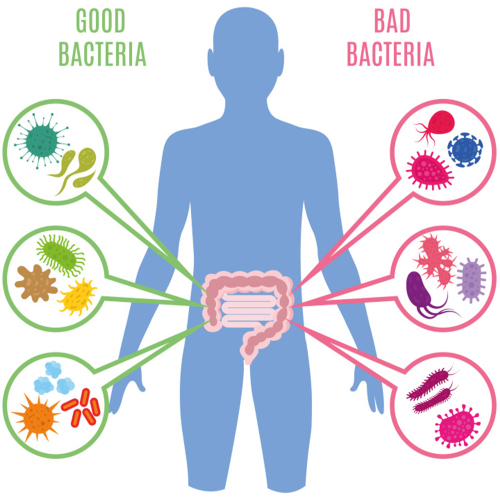 Health Tip

healthy and diverse diet can
promote a diversified
microbiome which in turn
helps to protect our health.
Microbiome Diversification
is critical to achieve optimum health & longevity
BIOM PROBIOTICS DIVERISIFY YOUR MICROBIOME FOR HEALTH, WELLBEING AND LONGEVITY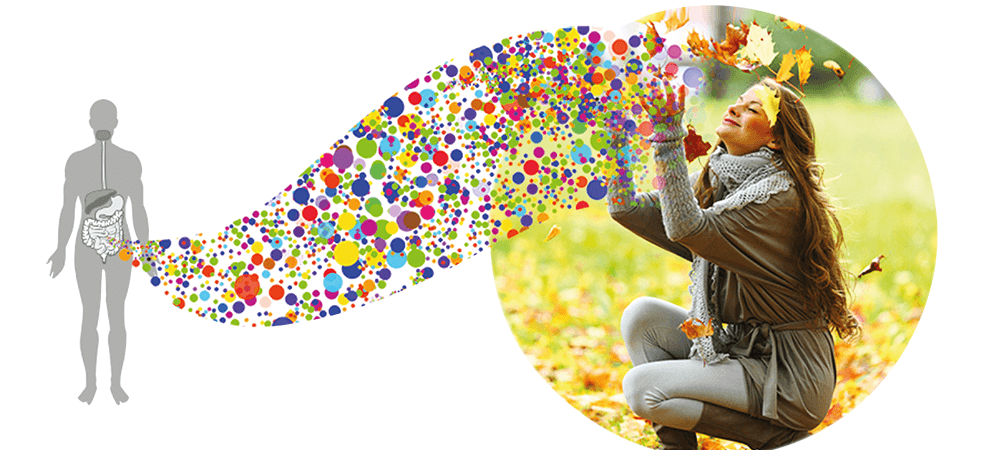 WHAT IS BIOM PROBIOTICS?  BIOM PROBIOTICS  different  from other products?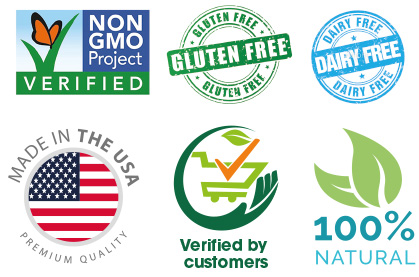 Biom Probiotics is a next generation probiotic technology focused on microbiome diversity & balance
Biom Probiotics is a microbiome science-driven product formulated by scientist and physicians founders. We have built-in several layers of efficacy to be an excellent gut microbiome health enhancer using microbiome science and formulation technology
Biom Probiotics is Non-GMO, Gluten-free, Dairy-free, Soy-free, No Artificial dyes or preservatives, Vegetarian, Made-in-USA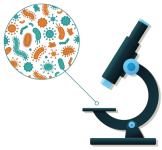 Biom Probiotics is the result of innovative microbiome R & D developed by a team of scientists, physicians & clinical practitionerse

We have developed BiomsifyTM humanized probiotic production and delivery technology along with Microbiome Diversifying Complex. Biom Probiotics is the result of 4 patent-pending technology
Biom Probiotics: Production
While most of the probiotics in the market are made by private label companies, we produce Biom Probiotics in our own temperature controlled cGMP facility with control over high-level potency and shelf life.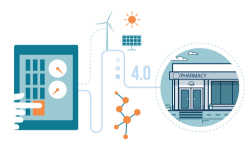 Biom Probiotics: Form & Delivery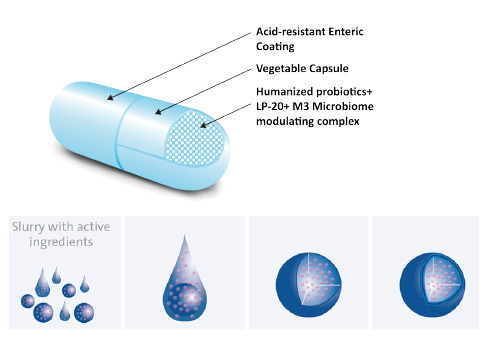 Acid-resistant enteric-coating prevents die-offs of freeze-dried probiotics in stomach acid pH and ensures bacteria's viability until they reach intestine and colon

Biom Probiotic capsules ensures the formulation are protected and delivered efficiently via icroencapsuled sustained release technology

Prebiotic cellulosic capsule
Studies have shown that probiotics capsules without proper enteric coating and microencapsulation lose 60% or more viability before reaching target sites
Biom Probiotics: TriBiomTM Actives Formulation Technology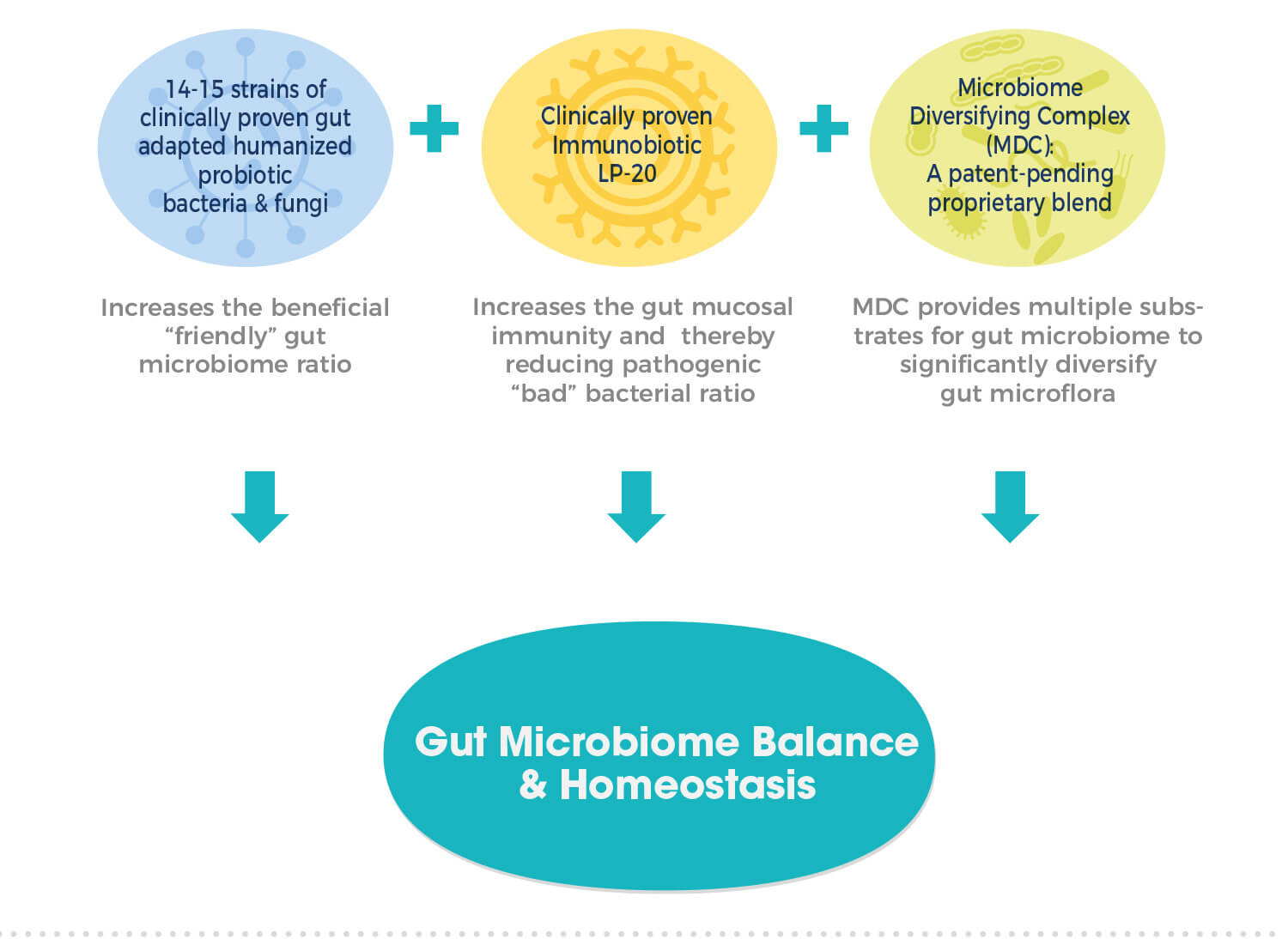 Biom Probiotics: Storage & Delivery
Even though our probiotic formulation is stable at room temperature, we take extra caution to store and deliver in a colder temperature to enhance & assure maximum potency

We have special "Kangaroo" packaging for maintain cold temperature for 100% potency for online shipping deliveries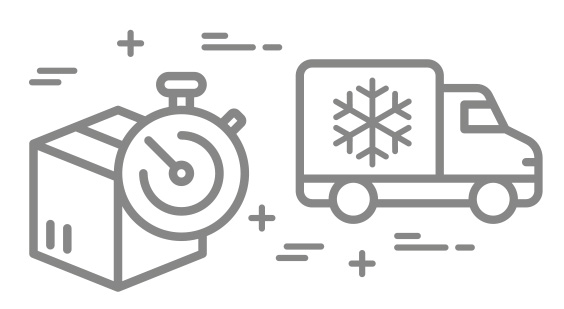 Temperature abuse of probiotics during production, storage & delivery can significantly reduce the potency of probiotics. 70-80% of the current probiotics in the market do not have the labeled potency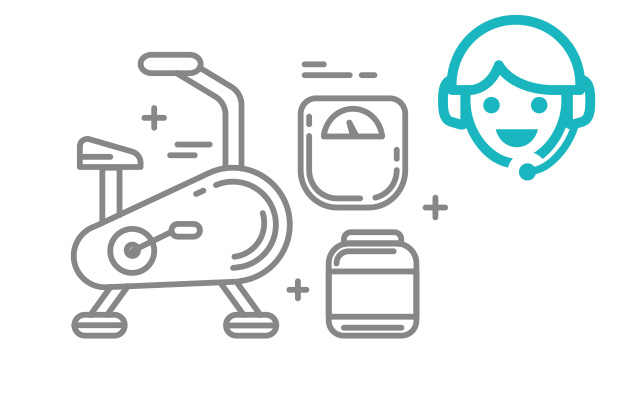 Taking probiotics is only one part of the microbiome health puzzle. At Biom, our expert scientists nutritionists and health practitioners provide free consultation on diet and dietary supplements optimized for your microbiome. As a separate service, we can track and catalogue your temporal microbiome changes and recommend diet & supplements plan

We provide 24/7 customer services for our valued customers
WHO WE RECOMMEND TO TAKE BIOM PROBIOTICS?
MICROBIOME VULNERABLE GROUP
HIGHLY RECOMMENDED FOR RESTORING NOURISHING AND DIVERSIFYING
DYSBIOTIC MICROBIOME IN THE FOLLOWING GROUPS
People/patients taking antibiotics or antimicrobial therapy

People/patients taking opioids or other NSIADs pain medications or opioid-addicted patients

People/patients having digestive dysfunctions (Crohn's disease, IBD, IBS, Celiac diseases)

People/patients using medical cannabis for medical or recreational use

People/patients using medical cannabis for medical or recreational use

Alzheimer's and Parkinson's patients

People undergoing diet control or weight loss programs/regimes

Women with Menapause symptoms

Patients undergoing chemotherapy and other immunotherapies